We provide solutions for all your power needs. Let us put our energy to work for you:
Get a quote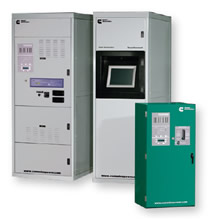 PowerCommand® digital paralleling systems from Cummins Power Generation offer more benefits not available on any other brand of paralleling system.
Systems Without Equal: From true digital control of startup, synchronization, and no-break power transitions — to sophisticated diagnostics, remote monitoring and networkability — PowerCommand Digital Paralleling Systems are without equal. In 10 seconds or less, PowerCommand Digital Paralleling Systems can parallel and synchronize all your diesel and multiple gas-engine generator sets with each other and the utility. This true distributed logic concept features paralleling controls mounted on the generator sets, low or medium voltage power sections and the digital master control for supervisory functions.
Controls are designed and manufactured around standardized control blocks for increased reliability. As a result, PowerCommand systems deliver better performance with increased functionality. And, because they use fewer components, they take up to 40 percent less space than traditional systems.
PowerCommand® systems are installed in thousands of applications worldwide – including electric generation and distribution systems, industrial plants, commercial buildings, hospitals, wastewater treatment plants, transportation systems and pipeline stations.
Paralleling Equipment Literature:
These brochures are in PDF (

) format; to view them, you will need Adobe Reader® software.
Global Brochures
North America
Asia Pacific
Europe Middle East Africa
For information about how we can help you meet your power generation needs contact your nearest distributor.
Click here to view our list of models and specifications.